Our Dermatology Providers - Serving both Suffolk and Nassau Counties
At Long Island Medical & Cosmetic Dermatology, we recognize that your choice of a dermatologist is driven both by the doctor's competency and personality. When searching for dermatological treatment, you need a provider who is experienced, understanding, and supportive. Patients experience this caring attitude from the dermatology providers at LIMCD. Our providers work together as a team to be sure we are responsive to your needs and keep you informed about your health issues. We look forward to getting to know you!
The brief descriptions below are designed to familiarize you with our staff's training, professional credentials, and work experience.
---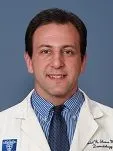 Daniel W. Sherer, M.D., F.A.A.D.
Dermatologist
Long Island Medical & Cosmetic Dermatology
Dr. Sherer is a Board Certified Dermatologist who has been in private practice on Long Island since 2003.

Dr. Sherer trained at the Mount Sinai School of Medicine where he completed his residency and Dermatopharmacology fellowship during which he participated in numerous clinical trials for new medications used to treat skin conditions such as psoriasis, acne, eczema, hair loss, hirsutism, photoaging, wrinkles, Ichthyosis Vulgaris, actinic keratoses, athlete's foot, wound healing, and laser treatments. Dr. Sherer remains on staff at Mount Sinai as an Assistant Clinical Professor where he teaches both dermatology residents and medical students.

Dr. Sherer received his undergraduate degree from Tufts University and attended medical school at SUNY Downstate Medical College. He is a Fellow of the American Academy of Dermatology and has published over a dozen original articles in professional journals. He was awarded First Prize in the New York Academy of Medicine Resident's Research Competition and a grant from the National Institute of Health for his research leading to a potential treatment of a connective tissue disease called Pseudoxanthoma Elasticum.

Dr. Sherer grew up in Syosset and enjoys giving back to the community in which he grew up by participating in local skin cancer screenings and lecturing at local schools and community centers. He is on staff at Mount Sinai Medical Center in Manhattan, North Shore/LIJ Huntington Hospital, North Shore/LIJ Plainview Hospital, North Shore/LIJ Syosset Hospital, and Winthrop Hospital.
---
Todd Coven, M.D., F.A.A.D., F.A.C.M.S.
Dermatologist
Long Island Medical & Cosmetic Dermatology
Dr. Coven is Board Certified Dermatologist specializing in Mohs micrographic surgery, cutaneous oncology, and dermatologic surgery. He is affiliated with Mount Sinai Hospital located in New York City and has been practicing on Long Island for several years.
Dr. Coven earned his undergraduate degree from Bucknell University and a medical degree from Jefferson Medical College , located in Philadelphia , PA. He completed his medical internship at Lenox Hill Hospital , followed by a 2 year National Institute of Health-sponsored Dermatology Research Fellowship at Rockefeller University in New York City . He completed his Dermatology residency at New York Presbyterian Hospital - Cornell Medical Center in New York City . Dr. Coven completed an American College of Mohs Surgery sponsored fellowship affiliated with New York University School of Medicine.
---
Jennifer Kim, PA-C, MPAS
Physician Assistant
Long Island Medical & Cosmetic Dermatology

J. Jennifer Kim, DMSc, MPAS, PA-C is a double-Board Certified Physician Associate in Medicine and Surgery, providing top-quality dermatological care since 1998.
Jennifer is receiving her Doctor of Medical Science (DMSc) degree from the Univ. of Lynchburg in 2023 with an advanced clinical concentration in Dermatology. She received a Master of Physician Assistant Studies MPAS) with high honors in Dermatology from the Univ. of Nebraska Medical Center. Before that, she graduated from S.U.N.Y. at Downstate Medical center PA program.
Jennifer practices Adult and Pediatric Dermatology. She performs Skin Cancer Screening (Basal cell cancer, Squamous cell cancer, and Melanoma) and diagnoses / treats common dermatosis (Eczema, Psoriasis, Acne, Rosacea, warts, cysts, Fungal, Bacterial and viral infections). She enjoys building a long-lasting, solid rapport and providing the highest care to her patients.
Jennifer has been practicing cosmetic procedures for the past two decades. She is an advanced injector and continued her training on various advanced aesthetic injectables and cosmetic procedures (Botox, Fillers, such as Restylane, Juvederm, Versa, Radiasse, Glycolic, Salicylic, TCA Chemical Peels, and numerous Laser procedures).
In addition, Jennifer was an Adjunct Clinical Professor at SUNY at Downstate Medical Center and Assistant Clinical Professor at the Touro Health Science Center. She was a Dermatology lecturer at the National Board Examination Review Courses and lectured before the New York State Society of PAs conferences. Furthermore, she is a founder and a past President of the New York State Society of Dermatology PAs (NYSSDPA) and was integral to organizing Continuing Medical Education (CME) lectures.
Jennifer is an accomplished pianist, proud mother of two sons, an avid tennis player, and an intrepid traveler.
---
Kelly Springer
Licensed Medical Aesthetician
Long Island Medical & Cosmetic Dermatology
Kelly is a New York State certified medical aesthetician who has been practicing for 16 years in medical offices and spas around Long Island. She is highly skilled in performing many types of services such as facials, chemical peels, microdermabrasion, laser hair removal, anti-aging treatments, IPL services, skin tightening and many other cosmetic treatments.
Educated at Long Island Nail and Skin Institute, Kelly continues to take courses to further her education as an aesthetician. She also has advanced training with the American Society for Laser, Medicine and Surgery (ASLMS).
Kelly's clients include patients of all ages, from pre-teen to adults. Complimentary consultations are now available.